We will be updating this schedule as speakers confirm. Keep checking back!
Tuesday, August 25th: 9:45AM – 2:45PM CT
10:00AM – 10:45AM CDT: Keith Coyle, Shareholder, Babst Calland
From New London to San Bruno: Understanding the Impact of Significant Incidents on Pipeline Safety
In this keynote address, Keith J. Coyle, a former Attorney Advisor for the Pipeline and Hazardous Materials Safety Administration (PHMSA) and current Shareholder with Babst Calland's Pipeline and Hazardous Materials Safety Group, will discuss the role that significant incidents have played in shaping the nation's pipeline safety laws and regulations. Mr. Coyle will show how a natural gas explosion that occurred at school in New London, Texas, in 1937, led to the adoption of odorization requirements and a more recent natural gas pipeline failure that occurred in San Bruno, California, in 2010 led to the promulgation of the Gas Transmission Mega-Rule, including new requirements for reconfirming the maximum allowable operating pressure and verifying the materials in gas transmission lines. Along the way, Mr. Coyle will share his insight on what the pipeline industry can learn from these and other prior significant incidents, particularly with respect to the likely responses from policymakers and regulators.
12:00PM – 12:45PM CDT: Jackie Smith, PODS
Why Should My Company Have a System or Record? Making the Case for PODS
Current day, most pipeline operators store pipeline asset information, including location, material, pressure, size, and operational information in some type of data file or database, such as a geographic information systems (GIS). This type of asset data is vital to required pipeline safety risk quantification and integrity determinations. However, the organization, completeness, quality, and accessibility of such data varies dramatically between operators. Emerging Pipeline Data Standards, driven by industry volunteer organizations, such as the Pipeline Open Database Standards (PODS) organization promote consistency and interoperability of pipeline data that advances data analytics and business intelligence capabilities in the pursuit of pipeline safety and regulatory compliance. The adoption of these industry specific database standards also provides a stable system of record for an operator's assets, this allows for more efficient collection and exchange of pipeline information between relevant stakeholders.
Jackie Smith has over 20 years of experience in GIS, Databases, Data Architecture and Project Management of Information Systems. Jackie has expertise in analysis, designing, implementing and supporting enterprise GIS solutions, as well as Enterprise Data Governance and development of databases, recently involved in a major PODS 7 implementation at a major US Operator. Currently, she serves on the Board of PODS Association as the President and on the Board of the Local DAMA Houston Chapter.
2:00PM – 2:45PM CDT: Chris Hoidal, Senior Technical Advisor, USDOT's Pipeline and Hazardous Materials Safety Administration
PHMSA Compliance Strategies for Gas Transmission Regulation Issued on October 1, 2019
Chris Hoidal is a Senior Technical Advisor for PHMSA's Policy and Programs Office. Prior to this role he served for 20 years as PHMSA'sWestern Region Director. He was responsible for carrying out and administering the federal pipeline safety program for the twelve (12) western states of the U.S. His staff conducted safety inspections of Hazardous Liquid, LNG, Natural Gas, and distribution pipeline facilities, and when necessary responded to and investigated pipeline accidents.
Wednesday, August 26th: 9:45AM – 2:45PM CT
10:00AM – 10:45AM CDT: Leigha Gooding, GIS Manager, Operations System Division, National Pipeline Mapping System (NPMS)
The NPMS: What's New for Stakeholders and Pipeline Operators
Leigha Gooding is the GIS Manager at the U.S. Department of Transportation's Pipeline and Hazardous Materials Safety Administration (PHMSA). She has over 14 years of experience supporting the federal government and DC area engineering firms with GIS analysis and system development. As PHMSA's GIS Manager, she leads project management, acquisitions, IT security, policy development, inspection support and outreach for the National Pipeline Mapping System (NPMS). At the backbone of the NPMS is a national linear referenced GIS database integrating pipeline facility data collected from over 1,500 different data sources.
12:45PM – 1:30PM CDT: Williams Landslide Management Program for the Northeastern United States with a LiDAR Focus
Discussion of Williams Northeast Operating Area and Associated Landslide Susceptibility; Williams Landslide History and Landslide Management Program; and, how Williams uses LiDAR to Delineate, Monitor, and Remediate Landslides.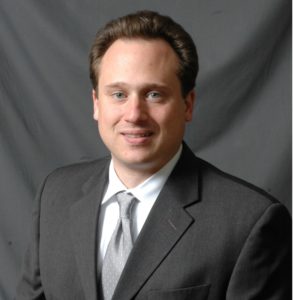 Jonathan Bell, P.E. is a Senior Engineer for the Williams Companies with more than 15 years of industry-wide geotechnical engineering experience. He serves as Williams' geotechnical engineering Subject Matter Expert (SME) for enterprise-wide applications. Over the past 10 years, Jonathan primarily focused on natural gas development and landslide evaluation/remediation. He currently leads Williams' landslide management program, which includes delineating, evaluating, remediating, and monitoring landslides along Williams' northeastern United States assets. He also plays an integral role in mitigating landslide occurrence on newly-constructed pipeline right-of-ways and evaluating strain on pipelines displaced by land movement. Mr. Bell's landslide management efforts have also led to his involvement with sophisticated LiDAR acquisition/review for landslide delineation and tracking purposes.
Thursday, August 27th: 9:45AM – 2:45PM CT
10:00AM – 11:30AM CDT: Panel Discussion: Mega Rule Challenges and Solutions Needed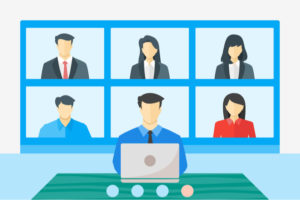 Moderator: Matt Thomas, Novara GeoSolutions
Speakers:
Ted Tomes, Director, Spatial Data & Analytics – Western Midstream
Derek Lutchko, Manager, Data Integration and GIS, Buckeye Partner
Clint Ratke, Manager, Pipeline Safety, Williams
Wally McGaughey, Director of Regulatory Compliance, G2-Integrated Solutions
(more to be announced soon!)
This informative panel discussion will focus on the evolving regulatory climate, the challenges – and opportunities – Part One of the Gas Mega Rule has introduced to pipeline operators, and upcoming regulations (including Parts Two & Three of the Mega Rule) that promise to further impact the industry. Panelists will share their experiences, perspectives, and strategies and attendees will have the opportunity to drive the conversation by taking advantage of the interactive Q&A style of this valuable session.
12:15PM – 1:00PM CDT: Innovations in Underground Infrastructure Mapping Reduce Damage During Construction
This session's learning objectives:
Increase awareness about the human and economic impact of damage to underground utilities during construction.
Elucidate technical, legislative, regulatory, and business process advances that are enabling accurate, comprehensive, and up-to-date mapping of underground assets.
Speaker: Geoff Zeiss, Principal, Between the Poles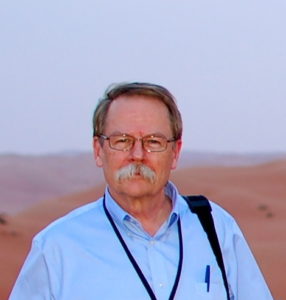 Geoff tracks the contribution of geospatial technology to the digitalization of the construction and energy industries on his Between The Poles blog and other media. His area of special focus is locating, mapping and sharing information about underground utility infrastructure. A white paper "Reducing Damage to Underground Utility Infrastructure During Excavation" prepared by Geoff and Dr. Sakura Shinoaki was recently released by GITA. In recognition of his efforts to increase the awareness of geospatial data and technologies in utilities and construction, Geoff received the Geospatial Ambassador Award at Geospatial World Forum 2014 in Geneva, Switzerland. He is a member of the Singapore Digital Underground Advisory Board. He actively supports open standards as a director of the Open Geospatial Consortium.